10 day Lake Titicaca & Machu Picchu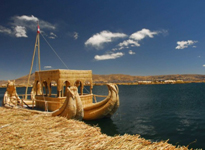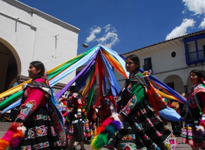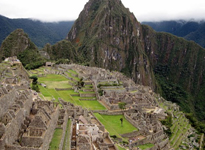 10 day suggested itinerary
Starting from $1,195*
Day 1: Arrive in Lima
Today you will arrive in Lima. If you arrive late then we recommend staying at the Ramada Costa Del Sol airport hotel. You will get a good night sleep and wake rested for your journey to the shores of Lake Titicaca
Day 2: Fly from Lima to Julica. Transfer to hotel in Puno. (B)
Today you will fly from Lima to Juliaca. In Juliaca you will be met at the airport and transferred to your hotel in Puno. In route you will visit Sillustani funeral towers, a pre-Incan burial ground on the shores of Lake Umayo. After arriving in Puno you will have the afternoon at your leisure.
Day 3: Visit Island of Uros and Taquile on Lake Titicaca. (B,L)
Today you will explore the world's highest navigable lake - Lake Titicaca. Your full day tour will include visits to Taquile and Uros Island. Taquile is one of the three main islands on the lake. The people of Taquile are known for their intricate weavings and knitwear. After lunch on Taquile we visit the incredible floating reed island of Uros. It is alleged that the people who originally inhabited these islands fled from the mainland to escape the Inca in the 13th Century and self-fashioned their refuge on these floating islands, in the middle of South America's largest lake.
Day 4: Travel to Cusco. (B,L)
Today you will travel from Puno to Cusco. You may take the luxury Andean Explorer train or the Inka Express bus to Cusco. Both options are a full day experience. You will visit several destinations in route. You will stop in La Raya which is the highest pass in the journey between Cusco and Puno; La Raya is 4,335 meters (13,005 ft) above sea level. You will encounter breathtaking and beautiful landscapes in today's adventure across the Andes. Upon arrival in Cusco you will be met at the station and transferred to your hotel.
Day 5: Cusco city tour. (B)
Today you will have an afternoon city tour in which you will visit several iconic destinations including Saqsayhuaman – an old stone fortress perched above the city, Qoricancha – the Sun Temple, and the historical Cathedral located in the Plaza de Armas.
Day 6: Sacred Valley – Pisaq & Ollantaytambo
This morning we will travel to Pisaq. We will start with a visit to the local market. Then we will have some time to explore the small town, full of friendly people and vibrant culture. You will then be transported to the top of the Pisaq archeological site for an amazing view into the Urubamba Valley. You will have the option to hike to the top - and if you do so be prepared for a challenge! You will be rewarded by the amazing views you have into the Valley's bosom as well as the random things you will encounter along your journey. In the afternoon we will head to Ollantaytambo in order to visit the historical site and watch the sunset.
We recommend spending at one of the following hotels in the Sacred Valley.
Aranwa Spa
Casa Andina Private Collection
Sonesta Posada Yucay
The Green House

Day 7: Train to Machu Picchu (B)
Today you will catch an early morning train and travel through lush cloud forest until you reach Machu Picchu. Shortly after your arrival you will have a guided tour in order to give you full appreciation of the historical wonder. After your tour you will have free time to relax and explore the sanctuary.
Are recommended hotel in Aguas Calientes is the Inkaterra Pueblo.
Day 8: Machu Picchu 2nd day
Today you will visit Machu Picchu again, take time to continue exploring at your own pace. You may choose to wake up early and watch the sunrise, venture onto the Inca trail and walk to Inti Punku - the Sun Gate - or climb Huayna Picchu both with different perspectives of the marvelous Machu Picchu. You may also desire some quiet time relaxing in meditation.  This evening you will take a train back to Cusco.
Day 9: Free day in Cusco
Cusco is a wonderful city full of charm. We encourage travelers to have a free day to relax and explore the city on their own. There are a number of sites and museums on your "Cusco Tourist Ticket" which are not visited during the city tour, and some of them may interest you. These are: Museo de Sitio de Qoricancha, Museo de Arte Contemporáneo, Centro Qosqo de Arte Nativo, Monumento al Inca Pachacutec, Convento de Santa Catalina, Museo de Arte Popular & Museo Histórico Regional.
Day 10: Depart Cusco. Fly to Lima
Today you will be picked up from your hotel and transferred to your hotel in order to fly to Lima and connect with your flight home.
Recommended trip extension
4 Day / 3 Night Amazon Excursion
Rain Forest Expeditions or Inkaterra Reserva Amazonica
*Prices vary depending on number of and hotel choice