10 day Costa Rican highlights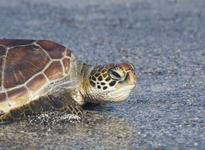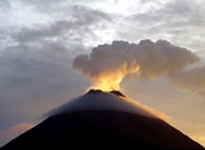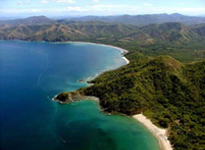 10 day Suggested Itinerary
Starting from $695
Day 01: Arrival at San Jose, Costa Rica. (B)
Today you will arrive into San Jose. You will be met at the airport and transferred to your hotel. You will have free time to relax and explore at your own leisure. You will be conveniently located near numerous restaurants, theaters, and shops and within walking distance to the most important cultural sites.
Day 02: Shuttle transfer to Arenal. (B)
"Awesome" is the only way to describe the feeling one has when seeing Arenal Volcano for the first time. Today you will leave San Jose and venture to Arenal. Moving through the valleys of the agriculturally rich Northern Zone up through San Carlos and into the towering rain forest, this is one of the most inviting regions in Costa Rica. You will discover the stunning beauty of the giant colossus known as Arenal Volcano.
Day 03: Free day at Arenal. (B)
Today you will have free time to relax and explore at your own leisure.
Day 04: Shuttle transfer to Sarapiqui. (B)
Sarapiqui offers numerous activities for adventure seekers as well as some of the best white water rapids in the country. Cruising the frothy river is a rewarding experience for those who enjoy outdoor activities and direct contact with nature. In Sarapiqui it is common to see groups of monkeys and many exotic bird species. You will admire the sandy river banks lined with thick vegetation and tall trees. In Sarapiqui there are several protected zones such as the gorgeous Braulio Carrillo National Park and La Selva Biological Station.
Day 05: Transfer to Guapiles onto Tortuguero National Park. (B)
You will travel to Tortuguero National Park. The park is extremely bio diverse. The area was an archipelago of volcanic islands until alluvial sediments from the interior mountains, filled in the spaces and formed a network of marshy islands. Sand piled up where the river deltas encountered the sea, and the turtle nesting beaches of Tortuguero were formed.
The park is located on the Caribbean coast, and its beaches are key nesting ground for endangered sea turtles, such as Hawksbill, Loggerheads, Green and Leatherbacks. The rivers within the park are home to sensitive populations of manatees, as well as caimans, crocodiles, and Tropical Gar - which is considered a living fossil. The forests are home to jaguars, three-toed sloths, and three of Costa Rica's four species of monkeys. Basilisk lizards and poisonous frogs also inhabit the area, along with 375 species of birds including kingfishers, toucans, blue herons, peacocks, and parrots. There are more than 400 species of trees and approximately 2,200 species of plants.
Day 06: Tortuguero National Park. (B,L,D)
Today you have the opportunity to explore the Tortuguero National Park area. Hiking and boat trips are included. Throughout turtle nesting season (July to October) there is an optional tour at night available upon request.
Day 07: Boat transfer to Siquirres. Transfer to Puerto Viejo, Limon. (B)
Punta Cocles lies few kilometres south from Puerto Viejo de Limon. This wonderful beach town on the Caribbean side of Costa Rica holds many surprises. With its laid back attitude and Caribbean life style, you can be assured of a relaxing Costa Rican holiday. Naturally, for those of us who like a more active holiday, Puerto Viejo has it all. Long walks on pristine beaches, experiencing exotic flora and fauna in a wildlife refuge, snorkelling or diving among the many reefs in crystal clear waters, world-class surfing, mountain biking, kayaking and cultural visits to indigenous communities are just some of the things visitors can do.
Day 08: Puerto Viejo. Free day at leisure. (B)
Today you will have more time to relax and explore at your own leisure. Day 09: Transfer to San José. (B) Today you will have a 4 hour journey from Puerto Viejo to San Jose. In San Jose you will be taken to your hotel where you can rest up and relax during you last night inCosta Rica.
Day 10: Depart San José
Today you will be picked up from your hotel and transferred to the airport in order to connect with your flight home.
*prices vary depending on number of days and travel route. Ask about our self drive Costa Rican vacations.