Rio De Janeiro, Pantanal, & Bonito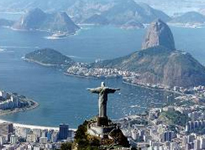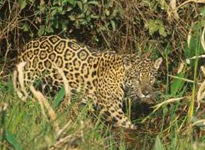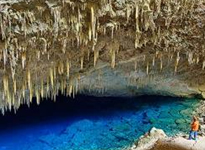 12 day suggested itinerary
Starting from $3,395
Day 1: Arrive in Rio De Janeiro
Today you will arrive in Rio, you will be met at the airport and then transferred to your hotel. You will have the evening at your leisure.
Day 2: Sugar Loaf Mountain by Cable Car (B)
After breakfast will we explore Sugar Loaf. This dramatic granite rock a well-known Rio landmark and tourist attraction is located in the mouth of Guanabara Bay. You will ride in an aerial cable car. Getting through the first section, we´ll make a quick stop giving you time to snap a few shots of the impressive ascension then you will ride the second and most beautiful section. Reaching the zenith you will encounter one of the most wonderful views of Rio, a break taking experience at 395 meters above the city.
Day 3: Tijuca Forest, Santa Teresa, & Corcovado (B,L)
Today you will visit the Tijuca National Park. This park is known as the largest urban forest on earth. Its huge mountains covered with tropical vegetation contrast with dramatic granite rocks forming a unique background for Rio's beaches and architecture. In this tour you visit the Park's best viewpoints, waterfalls and hike up Tijuca Peak (Rio's highest at 3300 ft). A good option is to combine this Tour with an afternoon visit with lunch (included) to the charming district of Santa Teresa, with its cobblestone hilly streets, old homes, interesting museums and Rio's last surviving tram line. During a very short stay in town it is important to visit Corcovado to see the most famous of all images of Rio, the statue of Christ the Redeemer, located inside the Park.
Day 4: Free Day in Rio (B)
Today you will be at your leisure.
Day 5: Fly from Rio to Cuiabá / Pantanal (B, L, D)
Arrive at Cuiabá  airport,  and  drive to Poconé  (62 miles on paved  road). Lunch in Poconé. After lunch, begin your safari on the Transpantaneira Highway (unpaved) in our custom-made open-air 4-wheel drive truck. We will see herons, egrets, ibis, parrots, parakeets, and macaws, caiman, capybaras, and possibly other wildlife such as crab-eating raccoon, fox, coati, anacondas, rheas. You will arrive at the Jaguar Ecological Reserve in the late afternoon. After  dinner, enjoy a nighttime safari in one of our trucks outfitted with a safari spotlight. We will search for nocturnal birds such as great potoos, night jars, and owls, and mammals including ocelot, jaguar, margay, tapir, pantanal deer, and armadillo.
Day 6: Pantanal (B,L,D)
Early morning walk around the Lodge, to identify birds and monkeys. Breakfast at lodge. Afterward, walk in the forest to see forest birds, monkeys, and other mammals such as coati, azara´s agouti, and armadillo. After lunch you will have free time to relax before our 1 hour drive south on Transpantaneira to beautiful marshes of campo Jofre  to see more birds species, anacondas, capybaras, caiman, and hopefully jaguar or other cat species. Enjoy a spectacular sunset over the wetlands. You will return to lodge for dinner.  After dinner, you will have the option of taking a nighttime safari in search of nocturnal wildlife.
Day 7: Pantanal (B,L,D)
Early morning walk around the lodge, with a focus on birding. Breakfast, followed by a walk in the forest on one of our trails. Enjoy lunch  and time to relax. Then drive south (about one hour) to Porto Jofre to take a boat trip on our private, six-passenger boat on the Cuiabá or Piquiri rivers, as well as smaller tributaries. Common bird species here include black skimmer, large-billed tern, yellow-billed tern, collared plover, pied lapwing, kingfisher, etc. This boat trip is an excellent chance to see giant river otters, monkeys, and jaguars (especially in the dry season, when the beaches are exposed). You will have the chance to catch your own fish for tonight's dinner. Don't worry if you don't catch anything, you will still get to eat. After dinner you will have another nighttime safari.
Day 8: Pantanal (B,L,D)
Breakfast and forest walk. Lunch at lodge, followed by a return trip to Porto Jofre for another boat trip in search of additional wildlife. Enjoy a beautiful sunset on the river or at the marshes of campo Jofre.
Day 9: depart Pantanal. Arrive in Campo Grande transfer to Bonito (B,L)
Breakfast at lodge and depart, driving north (about two hours) on Transpantaneira road to Poconé for lunch. Continue to Cuiabá airport in order to connect with your flight to Campo Grande. Upon arrival in Campo Grande you will be met and transferred to your lodge in Bonito. It is approximately a 4 hour transfer.
Day 10: Grutas do Lago Azul and Sao Miguel & river floating on Rio Formoso. (B)
After breakfast, departure to visit Gruta do Lago Azul (12 miles from Bonito). Three hundred meters down from the cave's entrance you will encounter a deep blue lake. Expert divers have never reached the bottom of this lake. No one knows for sure where this water comes from, as the rivers in the region have a greenish color. People believe there is a subterranean river feeding the lake. The sun rays on the water create a spectacle of rare beauty. Visit the Sao Miguel grotto, first walking for 180m on a bridge across the forest to arrive in the cave's entrance, inside wonderful formations are found, the return to the reception center is made on electric cars. After lunch (not included), you will you will take a 5 mile float trip down the Rio Formoso on rafts. You will pass by the Ilha do Padre (Priest Island), and over three small waterfalls and two rapids. Expect to see several species of bird and fish, and also other animals. Plastic protection for cameras and life jackets provided. You will return to Bonito in the late afternoon. Today you will be picked up from your hotel and transferred the airport in order to connect with your flight home.
Day 11: Rio da Prata Ecological Refuge / Buraco dad Araras (B,L)
Today you will have an early morning, right after the breakfast we will depart to Rio da Prata Ecological Refuge, about 32 miles from Bonito. Today you will snorkel down the Olho D'Água river's transparent blue waters to the Prata river. Trail hiking in the impressive primary forest. You will have lunch at the refuge and in the mid-afternoon return to Bonito. On the way back we will stop at Buraco das Araras (Arara's Hole), a sanctuary where birds come in the evening to sleep.
Day 12: Depart Bonito return to Rio de Janeiro (B)
After breakfast, transfer to Campo Grande to take flight to your Rio. Upon arrival in Rio you will be met at the airport and transferred to your hotel for the evening.
Day 13: Depart Rio de Janeiro (B)
Today you will be met at your hotel and transferred to the airport in order to connect with your flight home.