Costa Rica: 8 days "Coast to Coast"
Self drive rental car option
Featured Itinerary
Starting from $995 - Book Now!
Day 1: Arrival in San Jose. Transfer to Hotel
Welcome to Costa Rica! Arrive at Juan Santamaria International Airport. You will be met by one of our representatives and transferred to your hotel in San Jose.
Day 2: Van & boat transfer from San Jose to Tortuguero National Park. (B,L,D)
Early this morning you will embark upon a journey to one of Costa Rica's most bio diverse areas. The park has a great biological variety, due to the existence within the reserve of eleven different habitats, including rainforest, swamps, beaches, and lagoons.
The park is located on the Caribbean coast, and its beaches are key nesting ground for endangered sea turtles, such as Hawksbill, Loggerheads, Green and Leatherbacks. The rivers within the park are home to sensitive populations of manatees, as well as caimans, crocodiles, and Tropical Gar, which is considered a living fossil. The forests are home to jaguars, three-toed sloths, and three of Costa Rica's four species of monkey. Basilisk lizards and poisonous frogs also inhabit the area, along with 375 species of birds including kingfishers, toucans, blue herons, peacocks, and parrots. There are more than 400 species of trees and approximately 2,200 species of plants.
Day 03: Tortuguero National Park. (B,L,D)
Today you will be at your leisure and have the opportunity to explore the Tortuguero National Park area, hiking and tour to canals are included. During turtle nesting season (July to October), there is an optional tour at night available upon request at the hotel (Not included).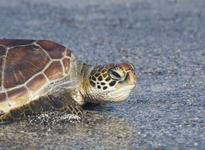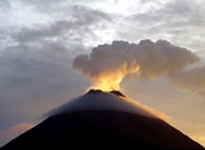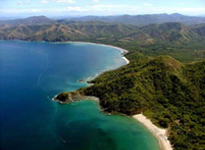 Day 4: Reception rental car and self-drive (or transfer) to Arenal Volcano Area. (B)
Today you will receive your rental car and embark on a beautiful ride through lush green mountains of Costa Rica, passing through colorful small villages you will have an authentic and exciting experience. After about 4 hours you will arrive in The National Park Volcán Arenal which lies within the Arenal Conservation Area, protecting eight of Costa Rica's 12 life zones and 16 protected reserves in the region between the Guanacaste and Tilarán mountain ranges, and including Lake Arenal. Arenal Volcano has been constantly active since it woke up after 400 years. It is one of the world's most active volcanoes and produces huge ash columns, explosions and glowing red lava almost every day. Fascinating fauna and flora exist here in amazing quantities making this a prime location for viewing many different species of both plants and animals. Tonight you will have accommodations in a superior category hotel with views of the volcano.
Day 5: At leisure in Arenal (B)
Today you will be at your leisure to choose from a variety of optional activities. Optional activities: Explore Caño Negro Wildlife Refuge, Tour to the Arenal Volcano and Tabacón Resort Hot Springs, Sport Fishing in the Arenal Lake, Arenal Volcano Hike Tour, Mountain Biking, Venado Caves Tour, Horseback Riding to Arenal Volcano, Peñas Blancas Safari Float.
Day 6: Self-drive (or transfer) to Manuel Antonio (B)
Manuel Antonio lies on the Pacific Coast of Costa Rica with an estuary, mangroves, a lagoon, beaches and winding nature paths, encompassed on 638 hectares of land and 55.000 hectares of protected marine environment. Take a walk through the tropical forest and find mosses, ferns, flowers and epiphytes growing thickly on every tree. Throughout the park, you will encounter the unique wildlife Costa Rica is known for, from monkeys to sloths and a wide variety of birds. This is a splendid combination of fun and excitement from the forest to the beach!
Day 7 – At leisure in Manuel Antonio (B)
Today you will be at your leisure. Explore nature trails or relax on the beach. Ask us for suggestions of optional activities.
Day 8 – Self-drive (or transfer) to San Jose airport (B)
This afternoon you will have a 3 hour drive from Manuel Antonio to San Jose. You will return your rental car at the airport and check-in for you flight home. Interested in Extension Trips to other destinations within Costa Rica? Contact Us!