Argentina Excursions:
Buenos Aires and highlights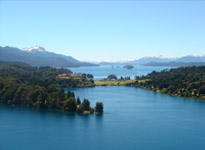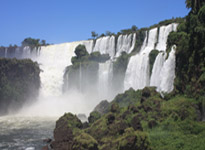 Plan your Argentina Excursions. Visit the vibrant city of Buenos Aires then continue your journey by choosing from a variety of extension trips to such locations as Patagonia, Iguazu Falls, Bariloche and other Argentinean highlights.
Suggested Itinerary
4 days: Buenos Aires and extension to other destinations
Day 1: Arrive Buenos Aires
Upon arrival in Buenos Aires you will be met at the airport and transferred to your hotel. The city offers a variety of activities and experiences to enjoy during your first day. We recommend treating yourself to a succulent "Parrillas" or BBQ, a real staple of Argentinean culture.
Day 2: City Tour & Tango Show (B,D)
Enjoy our morning or afternoon half day City Tour that will provide you a general view of the city and its attractions. During the course of about three hours you will visit the famous neighborhoods of Retiro and Palermo, 9th of July Avenue (the Colon Opera House and the Obelisk), Downtown (the Congress, the Mayo Square, Mayo Avenue, Government House), Puerto Madero and San Telmo with stops in Recoleta (cemetery and Francia Square) and La Boca (Caminito). This evening you are invited to dinner and a Tango Show.
Day 3: Free Day to Relax and Explore at Your Own Pace (B)
Take advantage of your time in Buenos Aires. Explore the city at your own pace. Our travel consultants have an array of recommendations. Ask us for ideas of what to do during your free day in Buenos Aires.
Day 4: Onto next destination (B)
The journey continues. Customize your vacation package to include the extension trip or trips of your choice. There are a variety of wonderful and enchanting destinations to visit in Argentina.
Popular Argentina Excursions – Trip Extensions
Iguazu Falls
Patagonia
Mendoza
Puerto Madryn
Bariloche & Lake District
Antarctica Excursions and Cruises

Recommended upgrades or additions:
Buenos Aires luxury travel:
The Magic Hour Photo Tour: Buenos Aires city highlights
Classic Estancia or Gaucho Ranch visit
Contact Us to find out more
Popular Vacations

Frequent Questions
Get more information about dates, discounts, payments, and other frequently asked questions.

Newsletter Sign Up
Subscribe to our newsletter today to receive the latest news, updates & special promotions.